Hidden San Francisco—The Book
NEW! A "Baker's Dozen" Virtual Tour, featuring 13 short videos (selected from the 85 "stops" in the four-themed chapters, and 44 additional "stops" in the walking tours appendix of Hidden San Francisco).
---
San Francisco is an iconic and symbolic city. But only when you look beyond the picture-postcards of the Golden Gate Bridge and the quaint cable cars do you realize that the city's most interesting stories are not the Summer of Love, the Beats, or even the latest Gold Rush in Silicon Valley.
Hidden San Francisco is a guidebook like no other. Structured around the four major themes of ecology, labor, transit and dissent, Chris Carlsson peels back the layers of San Francisco's history to reveal a storied past: behind old walls and gleaming glass facades lurk former industries, secret music and poetry venues, forgotten terrorist bombings, and much more. Carlsson delves into the Bay Area's long prehistory as well, examining the region's geography and the lives of its inhabitants before the 1849 Gold Rush changed everything, setting in motion the clash between capital and labor that shaped the modern city.
The definitive 'history from below,' Hidden San Francisco highlights moments of historic contestation when paths forked and choices fought over by the city's prior inhabitants opened some doors and closed others. From the perspective of the students and secretaries, longshoremen and waitresses, Hidden San Francisco uncovers dozens of overlooked, forgotten, and flushed histories that pulse through the streets and hills even today, inviting the reader to see themselves in the middle of the ongoing, everyday process of making history . . . together.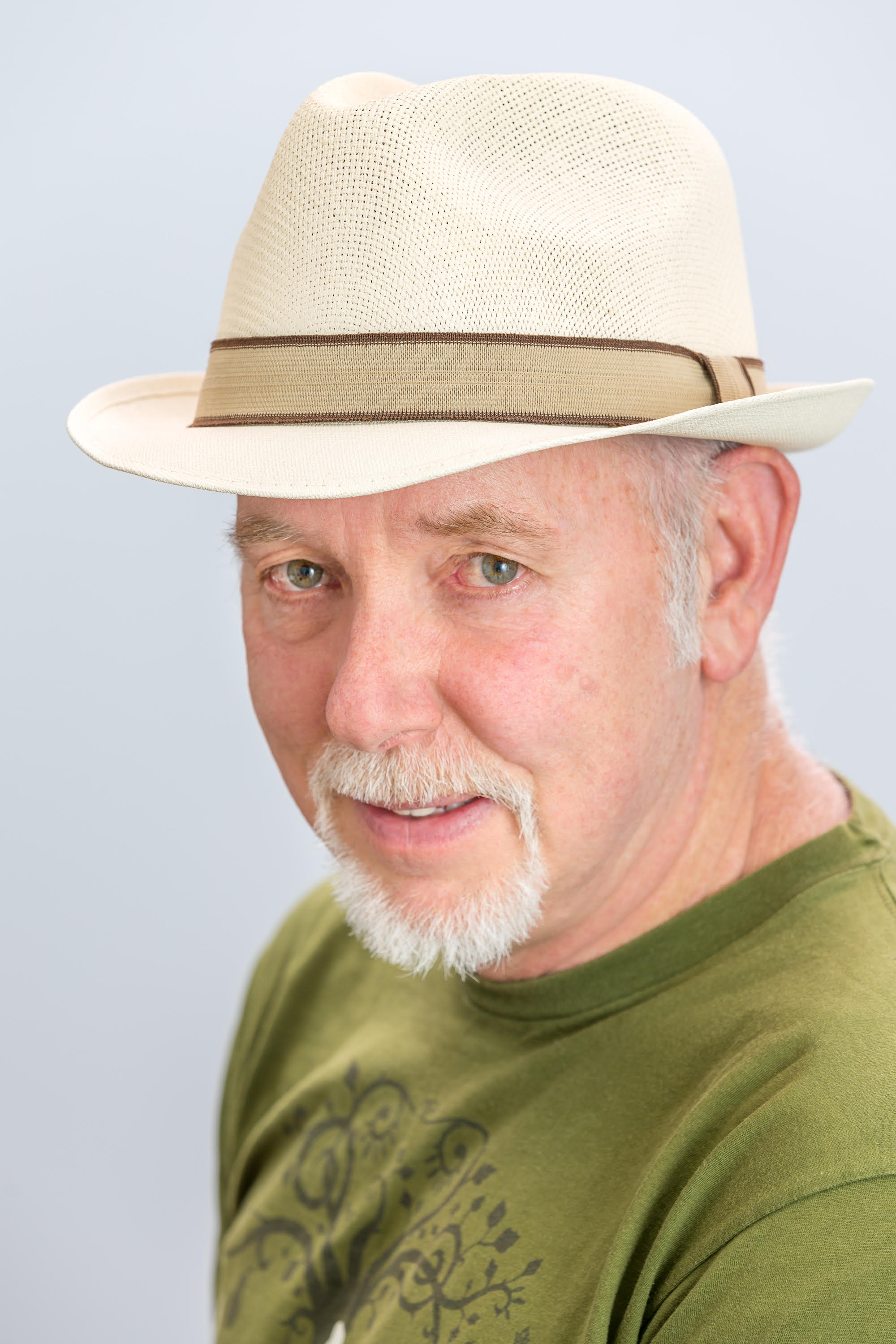 Author Appearances:
February 28, 2020: Inaugural Bay Cruise, 4-6:30
March 5, 1-2pm: KPOO-FM radio
March 11: birthday party and book release at our Shaping SF Talk series at 518 Valencia, 7:30-9:30
March 24, East Bay Yesterday podcast!
April 14, 2-3:30pm: San Francisco Village, 3220 Fulton Street, SF (ZOOM)
May 18, Pluto Press podcast!
June 24, Against the Grain, KPFA-FM
July 7, 7-8 pm: Mechanics Institute, 65 Post Street, Zoom presentation
July 14, 7-8:30 pm: San Francisco Public Library, Zoom presentation
August 5, 5-6:30 pm: Northern California Tour Guide Guild (Zoom)
January 12, 2021, 1:30-4pm: Osher Lifelong Learning Institute (OLLI) San Francisco State University (Zoom)
Reviews
San Francisco is long overdue for a history like this! Smart, accessible, and an outgrowth of decades of history by and for the people, this is a book that everyone who has left a piece of their heart in the city needs to read. Its vibrant stories of the past are invaluable tools for charting a sustainable, inclusive future.
—Barbara Berglund Sokolov, PhD, Historian, Presidio Trust
From co-founding the groundbreaking mass bike ride Critical Mass, to launching the subversive anti-corporate zine Processed World, to his well-researched, lively and fun online historical pieces, for decades Chris Carlsson has been a city treasure, a truly indispensable San Franciscan. In his new book "Hidden San Francisco," Carlsson brings his unique combination of erudition, curiosity and passionate progressivism to a remarkably wide range of subjects—from the city's profaned natural glories, to little-known episodes in its labor history, to a Homeric list of people, organizations and movements that have tried to throw a spoke in the grinding cogs of various incarnations of The Establishment. Anyone interested in San Francisco's hidden histories should read this book.
—Gary Kamiya is the author of the bestselling book Cool Gray City of Love: 49 Views of San Francisco. He also writes "Portals of the Past," a history column that appears in the San Francisco Chronicle.
With the city awash these days with more and more newcomers, Chris Carlsson's Hidden San Francisco is more vital than ever for keeping us all connected to the wild, weird, and radical histories that make this place so special. Dig into it—it's full of gold.
—Susan Stryker, dir., "Screaming Queens: The Riot at Compton's Cafeteria.
If you want to explore San Francisco in depth, this book will introduce you to Chris Carlsson, activist and guide extraordinaire. For three decades Chris has wandered through the city producing a prodigious flow of guided tours on foot and by bike, lectures, and books plus FoundSF.org, a wiki that "invites history buffs, community leaders, and San Francisco citizens of all kinds to share their unique stories, images, and videos from past and present." Unlike your conventional guide books with their emphasis on where to shop, eat, and be entertained, this is a dissenter's guidebook that invites you into a more holistic view of the city—bringing to life the stories of everyone from the hot politicians and their corporate paymasters to those tens of thousands of people—"the unsung and often ignored" streetcar conductors, secretaries, construction workers, organizers, musicians, cabbies, and longshoreman who actually built the city and keep it running. The story is a wild one and not always pretty given the City's long, sometimes violent history of class and racial conflict. Chris would like you to "see your own participation in the City's life—whether as a resident or a visitor—in a new light." The text and tours will help you do just that.
—Peter Booth Wiley is a publisher and author who has explored the city's history in his own writing for half a century.
It is gratifying to see Shaping San Francisco, an invaluable resource for local history and education, turned into a book. Scores of sparkling vignettes—from Mission Rock to the Haight, Balmy Alley to Telegraph Hill—illuminate the city with the torch of social criticism and the sharp lens of a local sage. This is history from below at its best and a guidebook through the byways of collective memory. No one knows San Francisco better than Chris Carlsson, who unearths stories across the city to use as stepping stones to the past. He, too, is one of the city's best kept secrets, in the trenches for decades—along with LisaRuth Elliott—digging up and archiving the city's history. And he's done it all on a shoestring—just a bike, laptop and insatiable curiosity. Best of all, he loves to share his wisdom with the people of the city through tours, events, media—and this delightful book.
—Richard Walker, Prof. Emeritus, UC Berkeley, author of Pictures of a Gone City, Atlas of California, The Country in the City and The Conquest of Bread.
"An original, vividly-written people's history of the nation's 'Left Coast City.' Photos, maps, and self-guided tours of over one hundred of the most important and iconic historic places and spaces bring to life the authors' beautifully-crafted and well-informed San Francisco stories."
—Bill Issel, Professor Emeritus of History, San Francisco State University, and coauthor of San Francisco 1865-1932: Politics, Power, and Urban Development
A historical guidebook and a call to action, Hidden San Francisco uncovers the histories of struggle hidden within San Francisco's buildings, alleyways, and open spaces. This crackling "street history" arrives at an urgent moment. As longtime residents are displaced and their pasts erased, continued gentrification appears inevitable. But this book reminds us that wherever we stand in San Francisco, we are surrounded by spaces where residents once demanded and achieved a more inclusive city. This book inspires readers to rediscover San Francisco and find a city in which the future is not yet written.
—Christopher Agee, The Streets of San Francisco: Policing and the Creation of a Cosmopolitan Liberal Politics, 1950-1972
San Francisco sits at the precipice of a rapacious new gilded age and is at the center of a global existential crisis over progress, climate change, and our humanity. Tech moguls headquartered in the Bay Area seek to surveille and commodify all that we know and breathe, while real estate barons corner one of the world's most livable and multicultural places. With this concise history, Chris Carlsson shows us that this is not the first bout between San Francisco and the captains of unfettered greed. San Francisco was at the core in the struggles of the last gilded age. Through persistent struggle and deliberate political opposition, this history shows us that there are ways justice can prevail. This history is a guide for informed rebellion!
—Jason Henderson, Professor, Geography and Environment, San Francisco State University
This is the history of San Francisco I've been waiting for.  With Shaping San Francisco (the organization) serving as the primary public hostel giving intellectual shelter to all matters of this region's peoples history, Chris Carlsson and LisaRuth Elliott have been the preeminent concierges. For them to translate and distill all they have learned into Hidden San Francisco is a monumental gift for everyone interested in this metropolis. It not only reorients our conceptions of the past, it gives us bicycling and walking tour itineraries so we can viscerally experience how we are participants in the regions remaking. History as public practice comes alive in this compelling page turner.
—Sean Burns author of Archie Green: The Making of a Working Class Hero
Want to know about Nicaraguans in the Mission organizing in solidarity with the Sandinistas? Why Chinese fishermen were sailing boats made out of redwood into the Bay's mudflats? Who was involved in the ten-year protest against evicting elderly men from the I-Hotel in Manilatown? Look no further! Few people know the streets (and history) of San Francisco as well as Chris Carlsson, a co-founder of Critical Mass bike rides who guides readers through San Francisco's long, strange trip. Sadly, gentrification is fast ripping the heart out of a city that generations of artists, immigrants, and working-class radicals have made into a unique and wondrous place. However, Carlsson's a good enough historian to know that the current redevelopment wave wasn't the first. This book, thus, can be read as an obituary for his beloved home or, perhaps, a call to arms to renew the city again.
—Peter Cole, Professor of History, Western Illinois University, Author, Dockworker Power: Race and Activism in Durban and the San Francisco Bay Area, University of Illinois Press: 2018
Every city needs and deserves a Chris Carlsson. San Francisco is fortunate to have him and Hidden San Francisco, not just because history from below is worth remembering, but more importantly because it is full of possibilities we should never forget for the present and future of The City.
—Jon Christensen, UCLA Institute of the Environment and Sustainability, Laboratory for Environmental Narrative Strategies, Department of History, Center for Digital Humanities, cityLAB, Adjunct Assistant Professor, Senior Fellow, Journalist-in-Residence